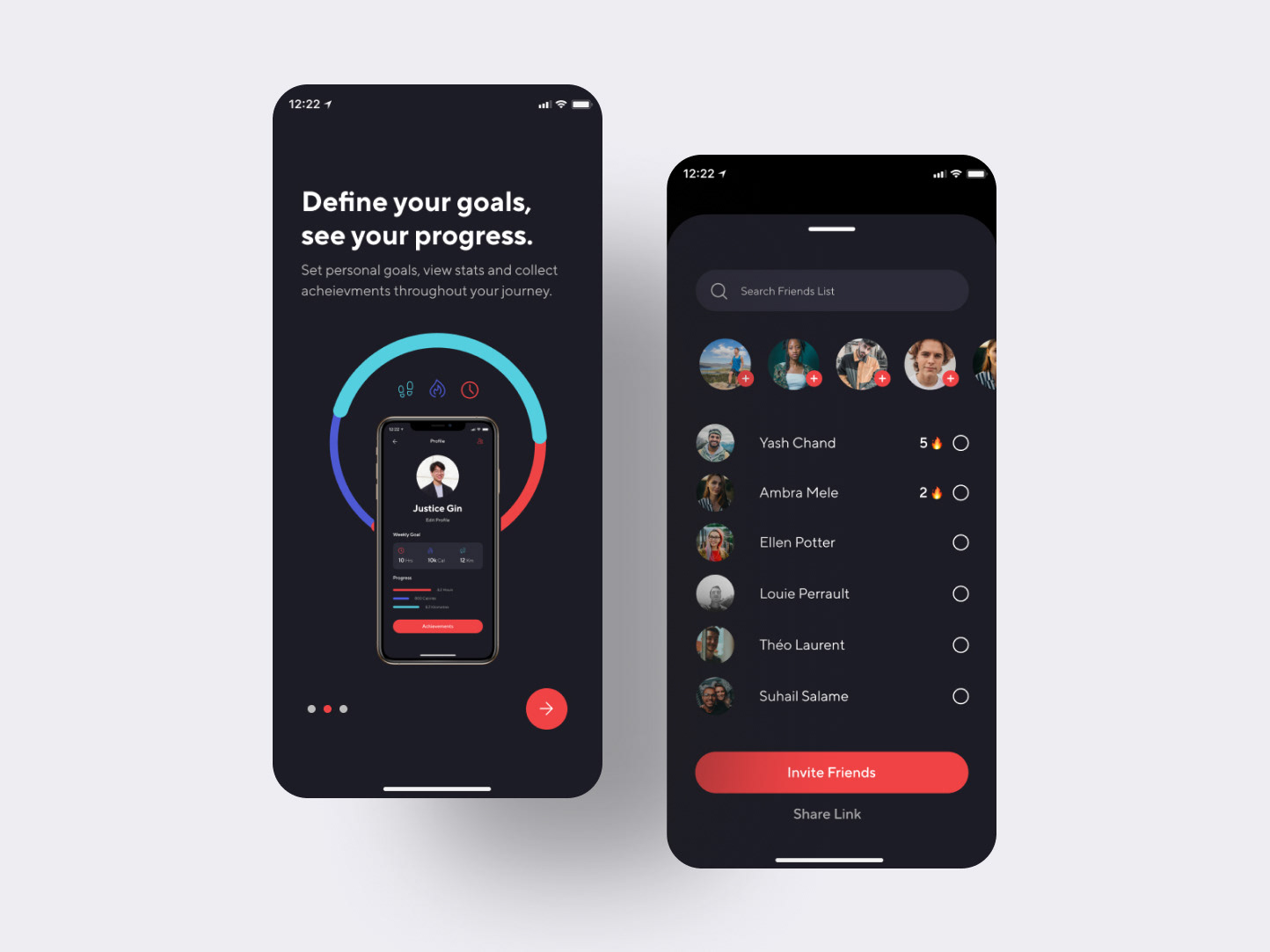 A conceptual design project
Duration: October 2020- December 2020
Tools used: Figma, Google forms, Miro
Team members: six design students
My role: Creating survey questions that focus on user behaviour, customer profile and prototype
This was a project we created for my "Customer Experience Design" class (BET 350) at the University of Waterloo.
The world has changed due to Covid-19, the fitness world has been one of the industries that has been impacted the most. Gyms have been forced to shut down leaving people without a place to workout. Many students use the gym as a way to relieve stress and now with this resource gone, people are trying to find a new way to be active. As university students, we understand this challenge and that is why our team wanted to find a solution.
Our team decided to design a fitness app that allows students to workout with friends (or by themselves) while also receiving the same quality workout as they would at the gym.
We gathered our information through a series of surveys. Due to the pandemic, our team decided to send the surveys out virtually since all in person events had been cancelled. Myself along with one other team member created questions that focused on user's past experiences and frustrations when it came to the closure of gyms.
Our information revealed an interesting pain point that students had that our team did not think of. Not only were students frustrated with the closure of gyms, but they were also feeling very isolated and lonely. This discovery led us to try and find a solution for both problems.
The results of the survey also helped us make a customer profile accurate to a typical user. Our first profile did not turn out as detailed or accurate as we had hoped. We ended up remaking the profile with much more detail that we neglected the first time around and decided to do secondary research to add to the profile. We discovered that only twenty percent of people would be comfortable going to the gym during the pandemic and that sixty four percent of people were looking for new ways to workout at home. This further fueled our ambition to solve this problem. I created the pains, gains and jobs to be done section of the new profile.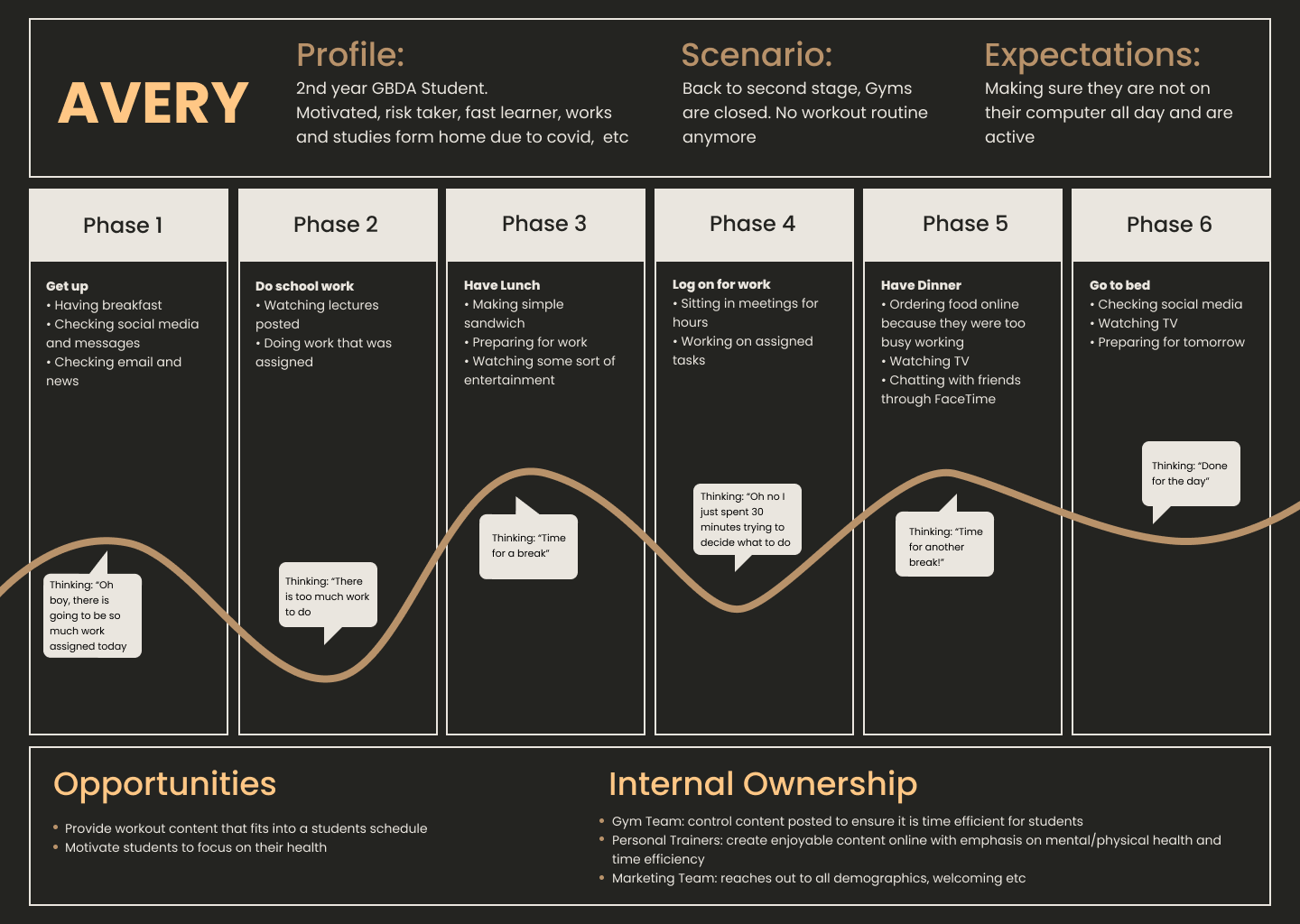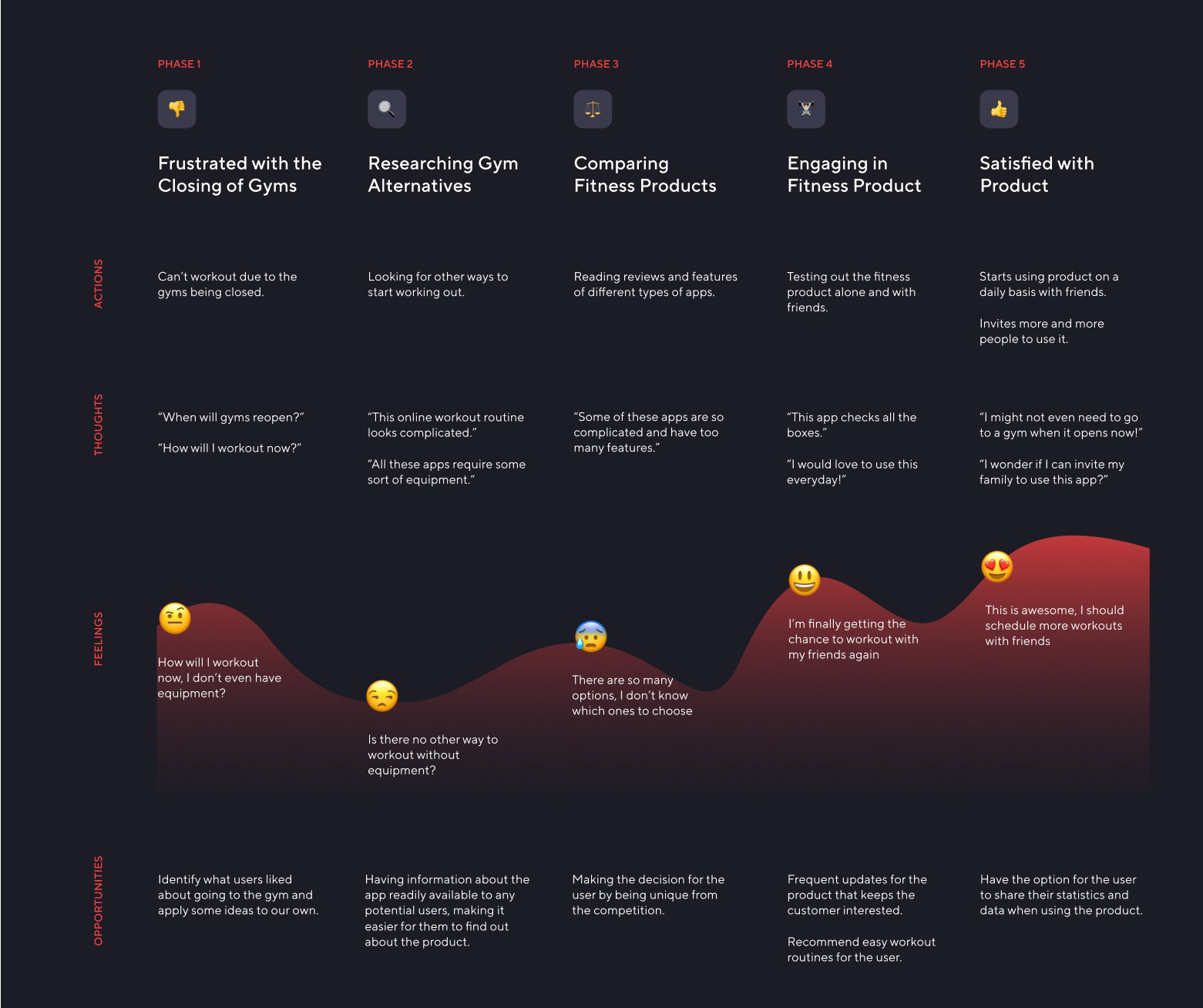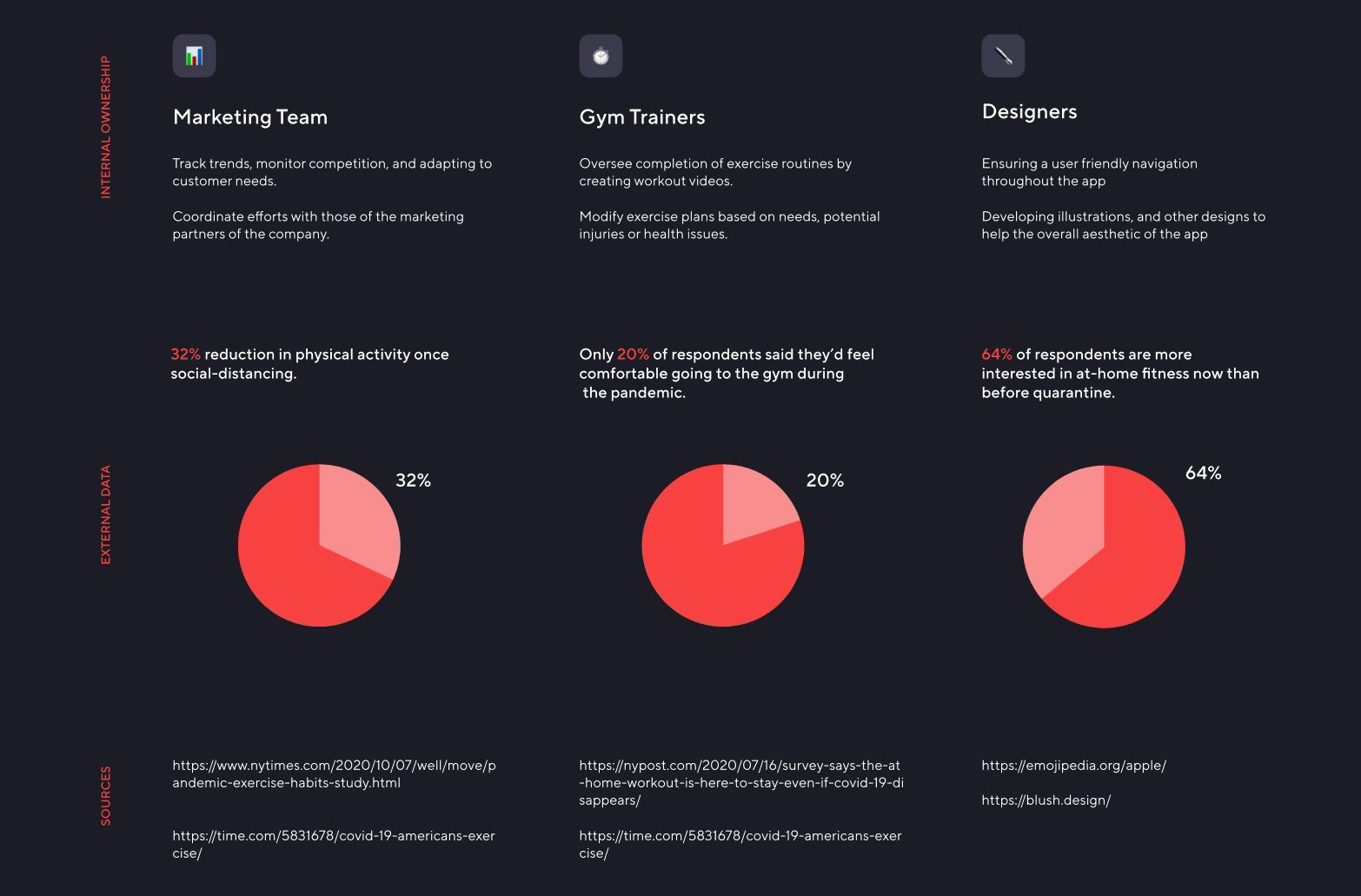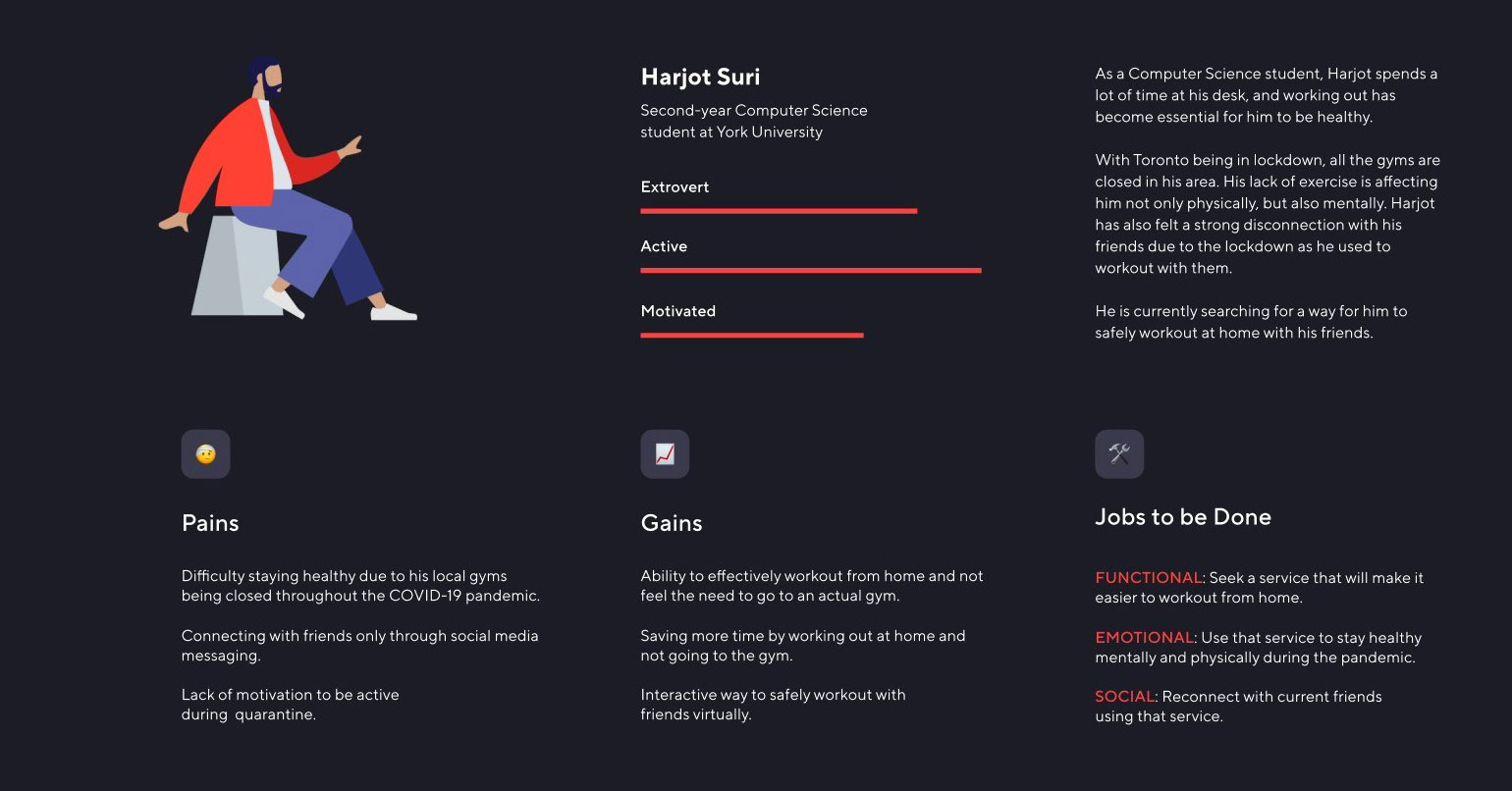 Wireframes and Process work
Myself alongside three of my team members were responsible for coming up with very basic wireframes to try and figure out how we wanted the layout to flow. We ended up combining a bunch of our ideas into one fleshed out idea.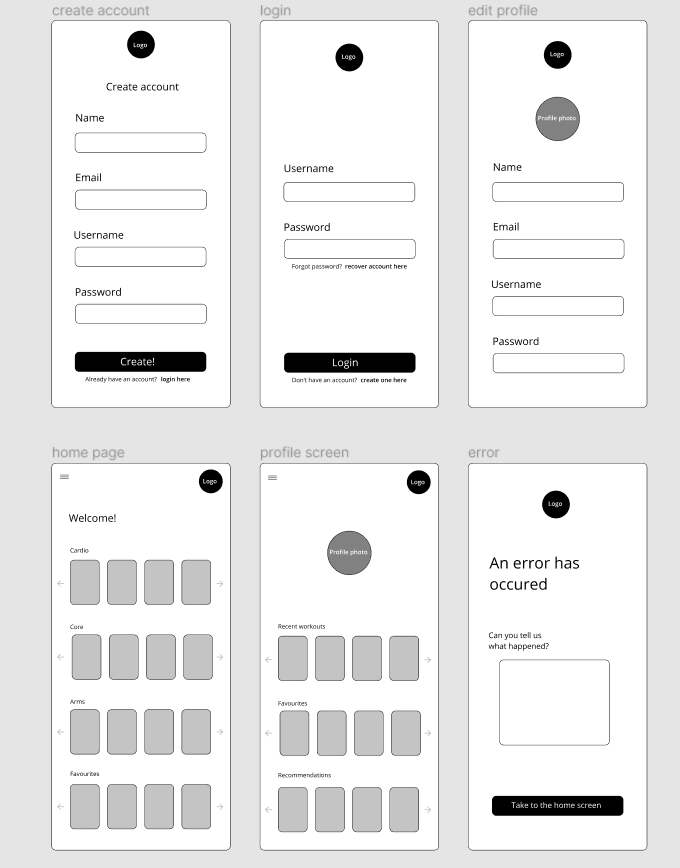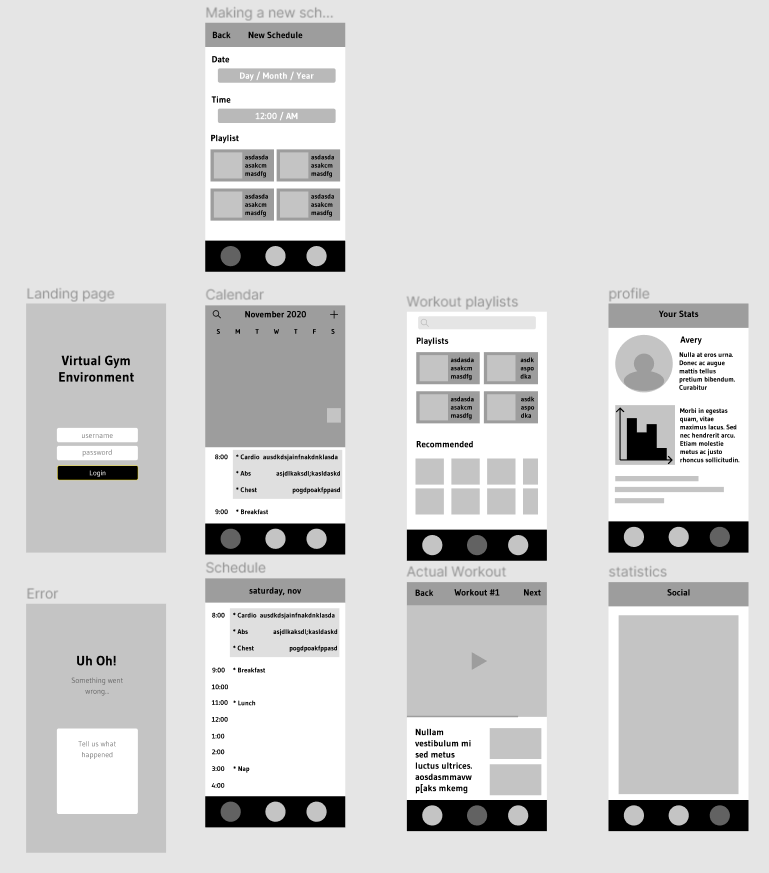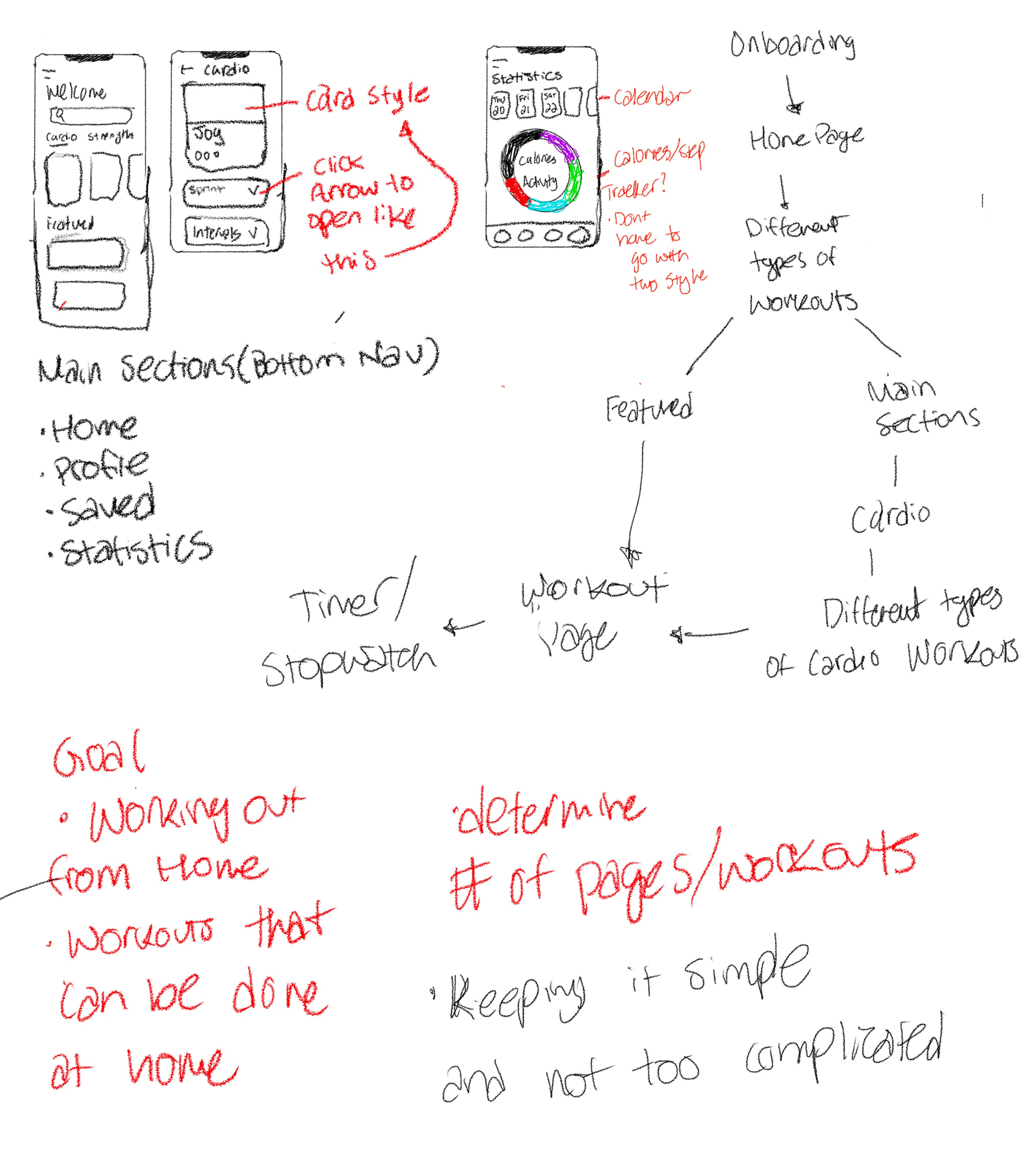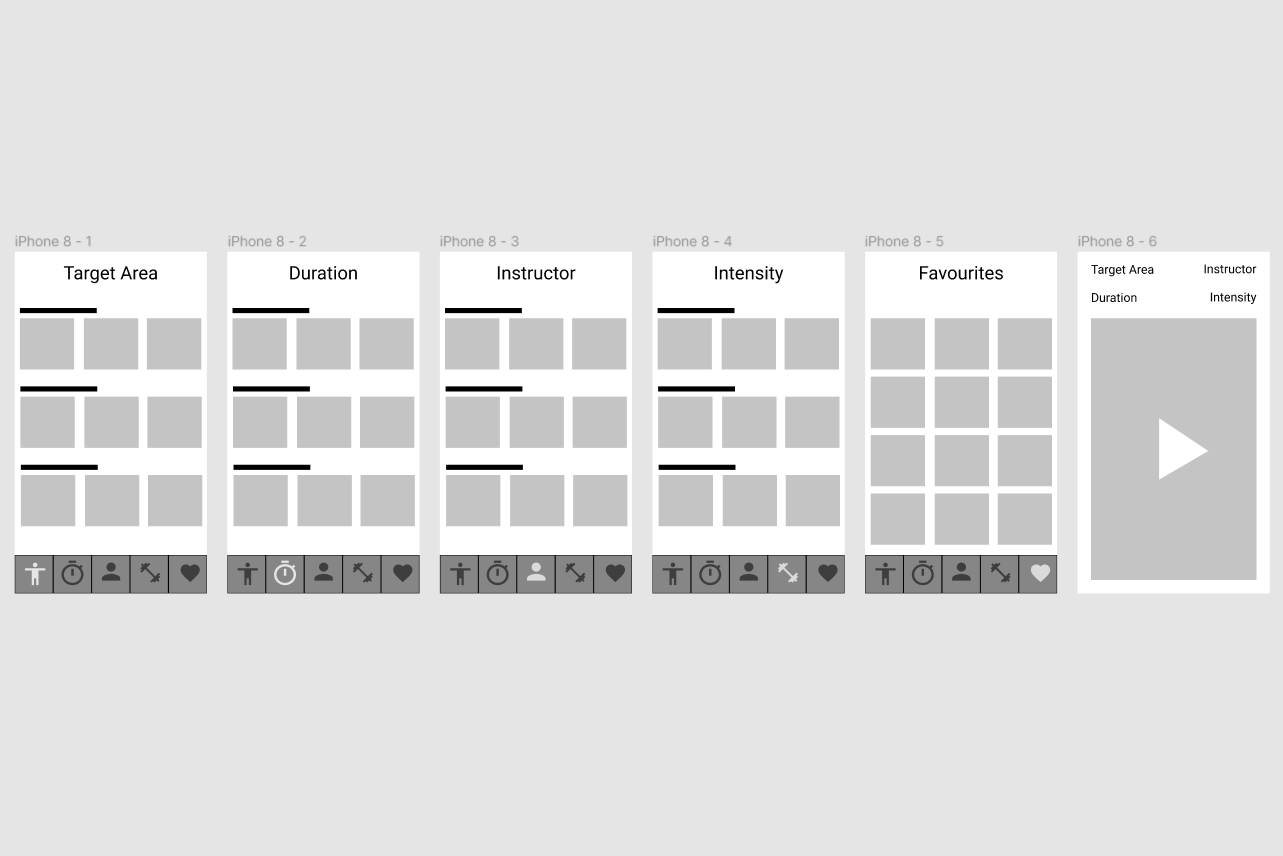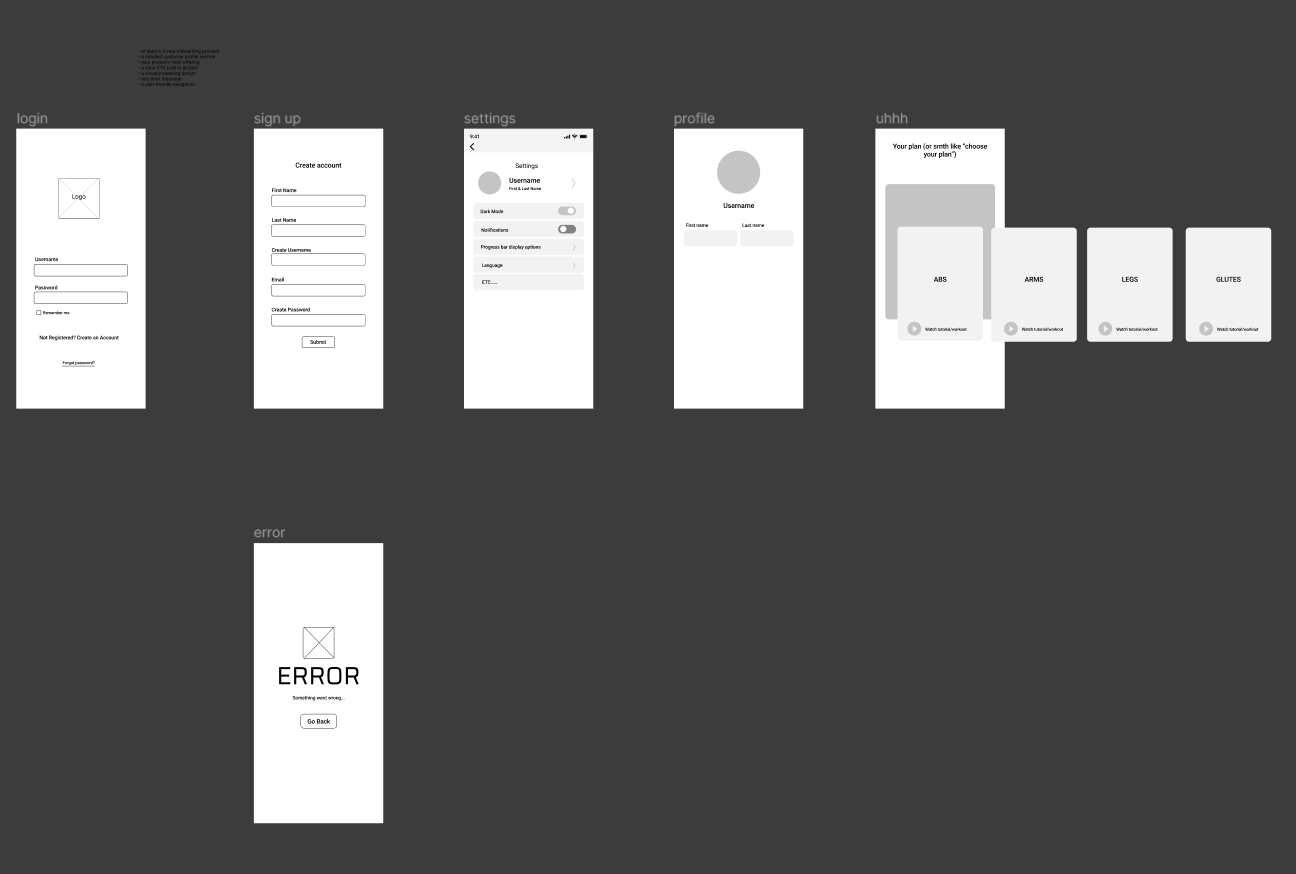 Using Figma, my team and I were able to make a prototype of our completed fitness app. Our goal was not only to create a fitness app that provided the same workout experience as a gym but also to try and find a way to give students a way to reconnect with friends. With this in mind we gave users the ability to workout with friends through the app. Users also have the option to work out by themselves and track their progress using features on START fitness.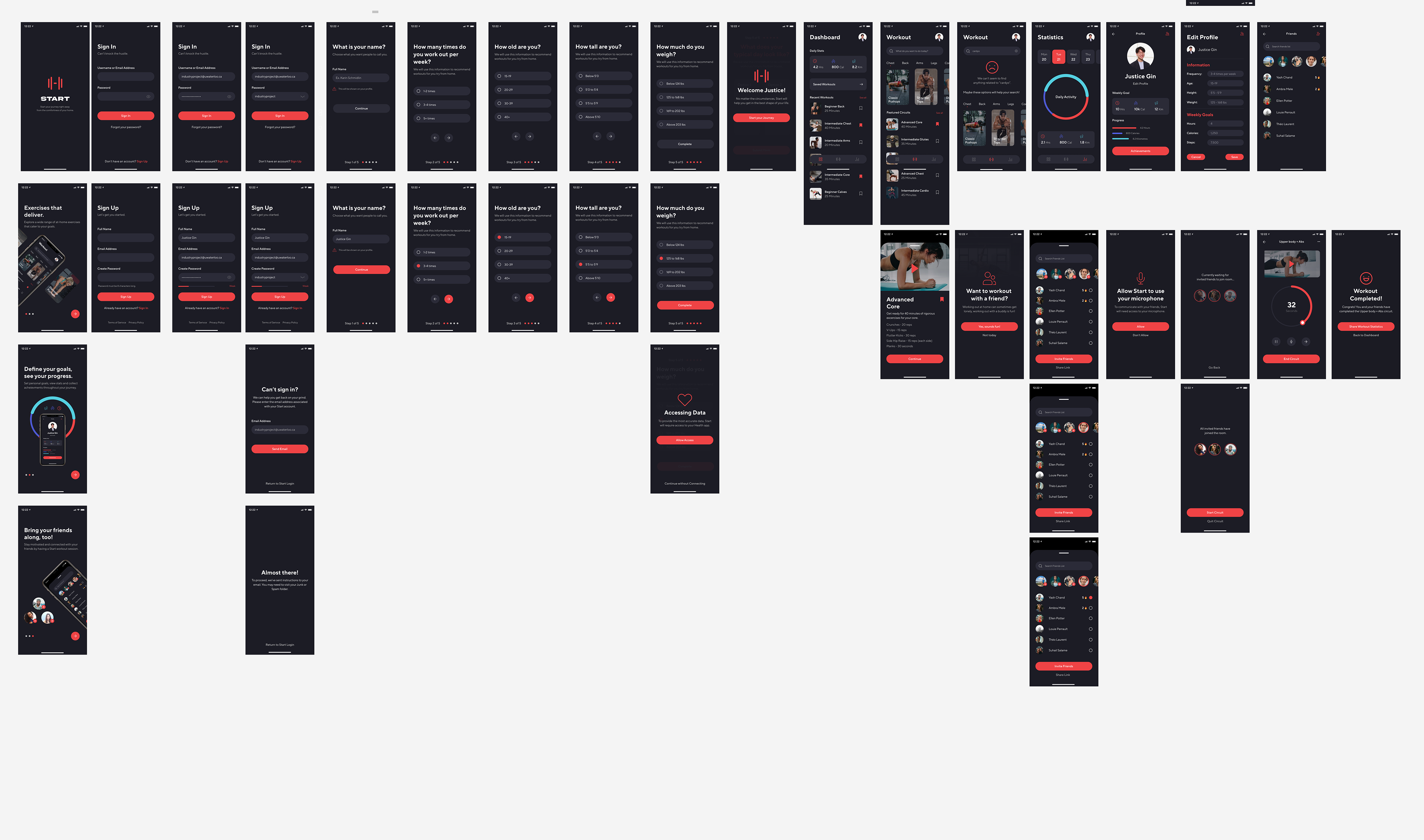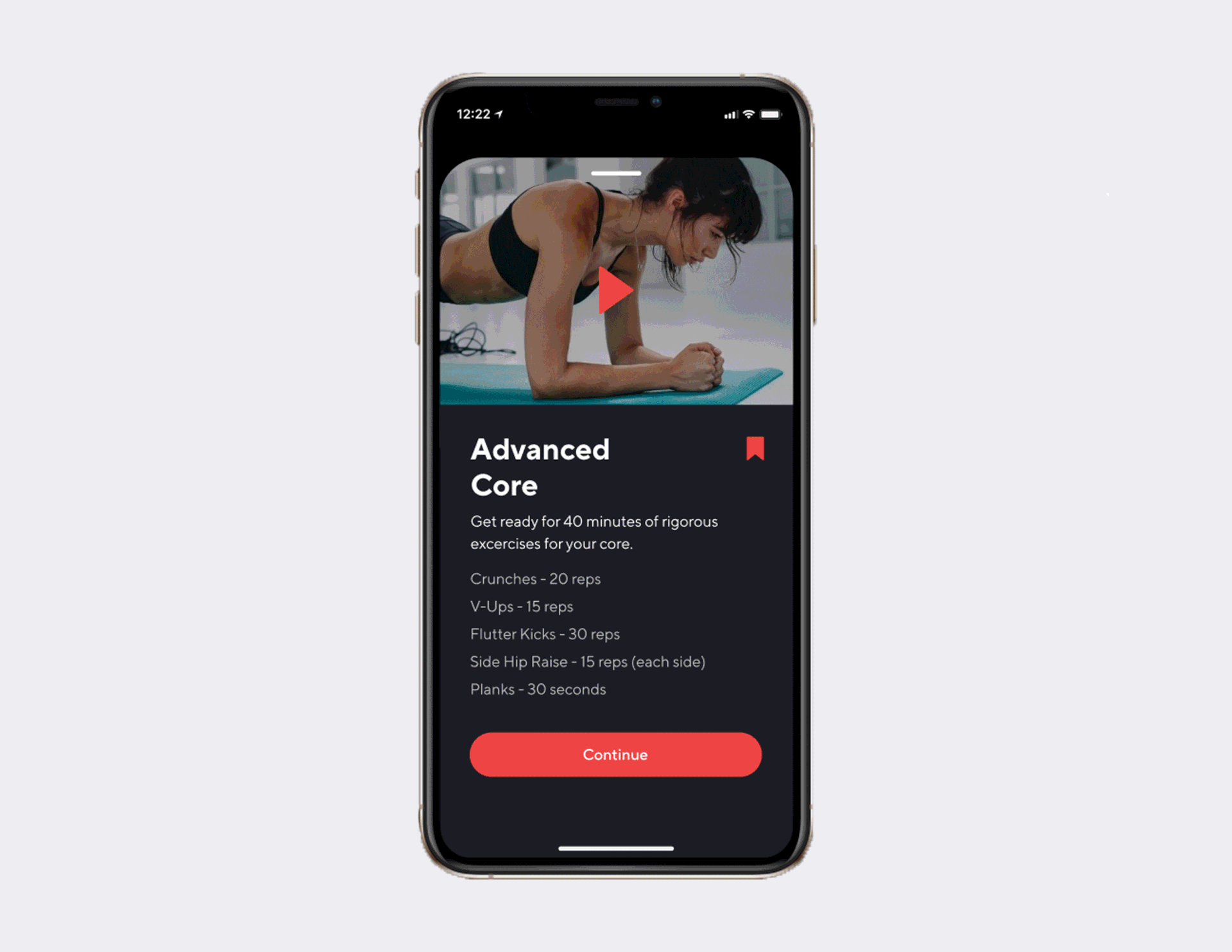 Knowing your user helps you create the best possible solution- My team's first customer profile did not focus on the user in as much detail as it should have. This caused many problems as it made it difficult for us to come up with a solid solution to the problem. We decided to remake the profile with much more detail so that we could really understand the pain points of university students.